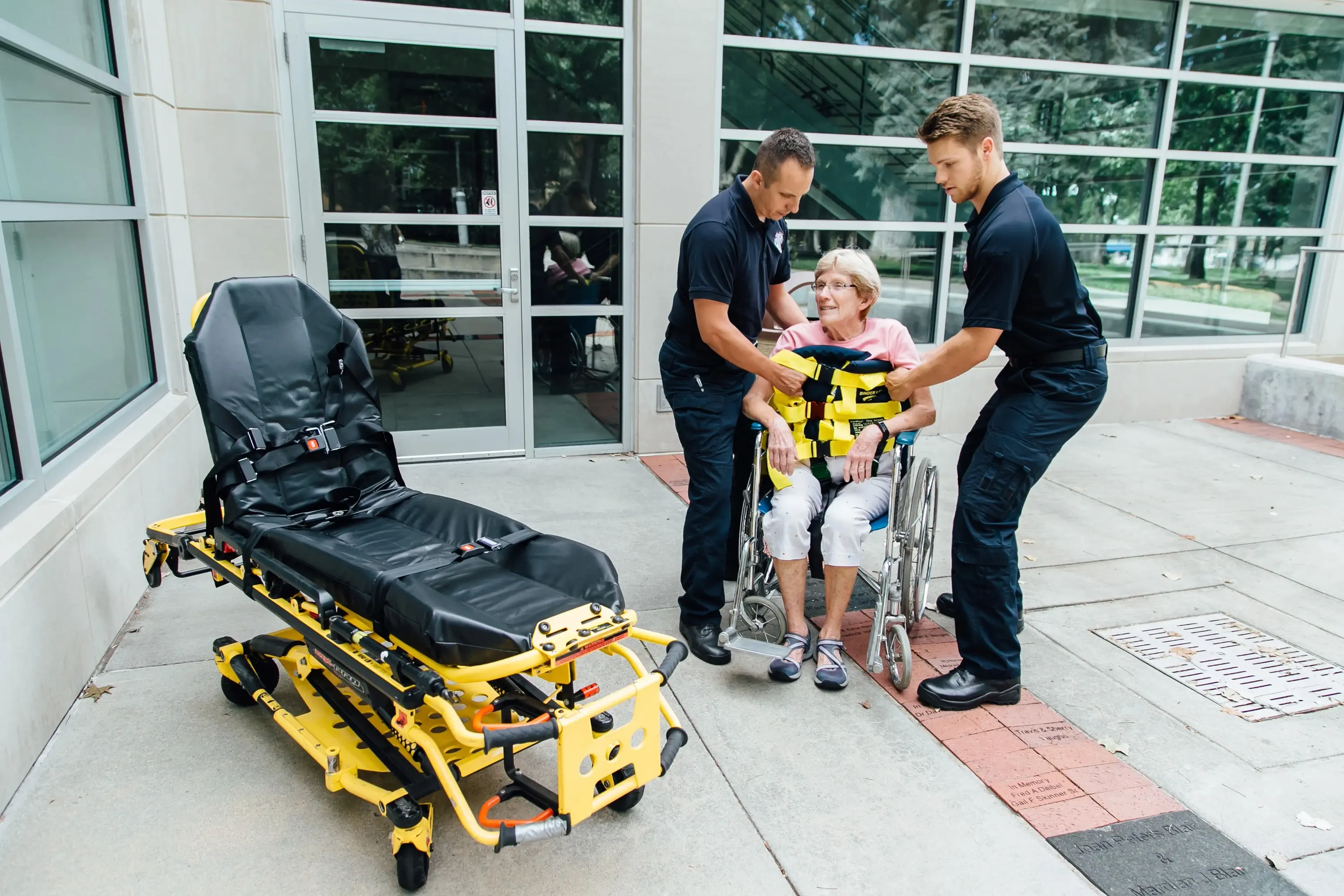 Helping Emergency Care Providers Move Patients of Any Size
SAFELY

and

EASILY

We're not just another faceless corporation. We're a team of Patient Handling and Safety Experts (PHASE) who supply cutting-edge equipment and training designed to keep EMS providers safe and healthy.
Patient Handling is the Leading Cause of Injury to Emergency Care Providers
Due to the nationwide EMS labor shortage, preventing the leading causes of injury and retaining valuable personnel is more crucial than ever.
62%
of EMS providers feel they're ill-equipped with the training and equipment necessary to safely move obese patients
75%
of EMS providers report using improvised lifting techniques when lifting a patient from ground level
90%
of bodily motion injuries among EMS providers occur when lifting and moving patients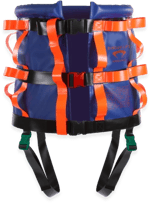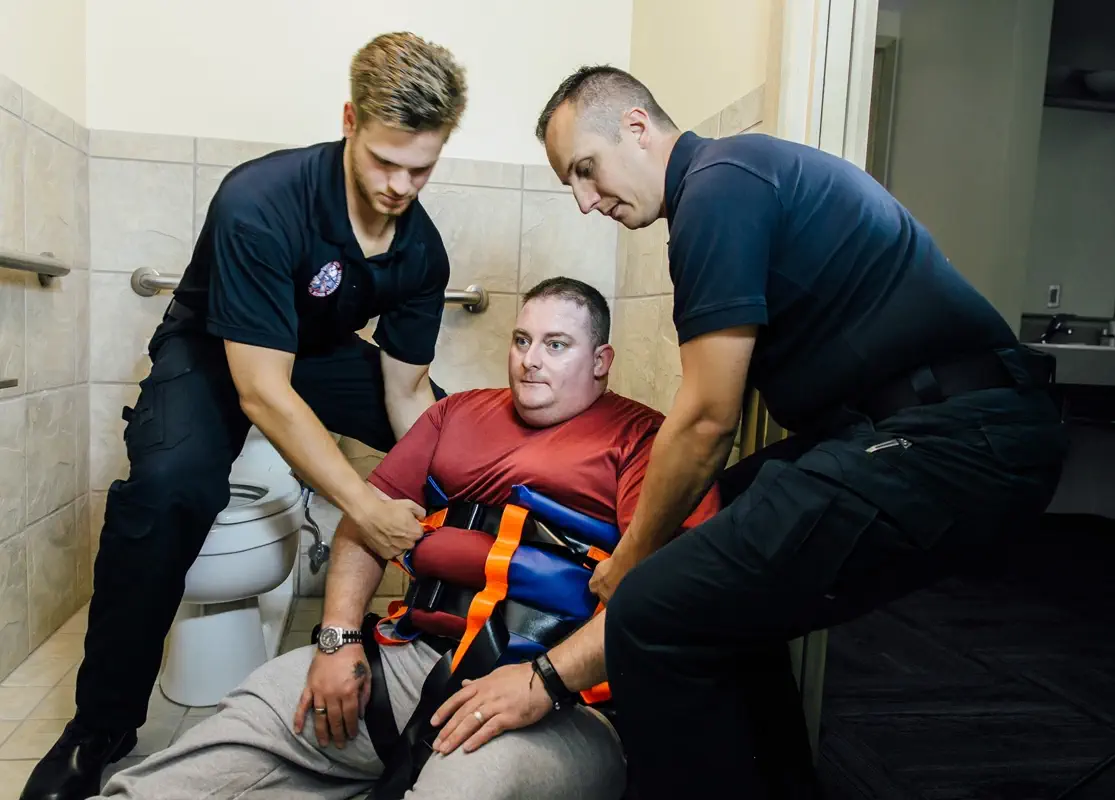 Binder Lift
Revolutionizing Emergency Care
We help emergency care providers avoid injuries where they happen most by supplying equipment and training that helps them have longer, healthier careers.
Phase

Solutions

Innovative solutions that will help you move patients of any size from the bathtub to the hospital bed – Safely and Easily.
Over 3,000 happy customers and counting
Find out why the Binder Lift is the industry's most-awarded lifting device

The Binder Lift changes the game
The Binder Lift changes the game in terms of getting patients up from sitting or lying positions and awkward positions where they've fallen," says Adam Kuhs, AEMT, Bell's deputy director of operations. "The older you get, the more fragile you may be, so we want to get them up with a minimal risk of injury. The Binder Lift is great because it gives you extra leverage on the patient and different handles for different approaches to lifting.
Adam Kuhs
Deputy Director, Bell Ambulance

The perfect tool for the task
The patient was slippery (diaphoretic) and of sturdy build, wearing only a nightgown — no pants for a belt-hoist, and had a bad rotator cuff so the usual armpit lift wouldn't have worked. The BinderLift was the perfect tool for the task.
Michael Teegan
Chief, Wyckoff Police Department

A useful product
I have had positive feedback from our people about your product. We have one patient in particular that we use this device on frequently. This patient is very large and falls all the time and unable to get up on her own. We put the device on and we are able get her up. We have had as many as four people around her to get her up. Since I was one of the people that used the Binder Lift device I thought it was pretty simple to use. I liked that we were able to get people around this patient and raise her up effectively. We have used this product with two, three, and four people, and it was great. Finally a useful product that actually works the way it is supposed to. I am recommending this product to our surrounding departments.
Daniel Danczyk
Battalion Chief, SEPSA Fire Authority

Always a place to grab
No matter what position the patient is in, there is always a place to grab when using the Binder Lift.
Mason Matthews
Paramedic, Big Lake EMS

It easily pays for itself
We have been very pleased with our purchase of the Binder Lifts. We have used the extra-large version multiple times. It has worked just as advertised. We have been able to lift the very large folks with ease and safety for both the patient and the EMT's who are doing the lifting. While the Binder Lift is an expensive purchase, it easily pays for itself in preventing injury and subsequent claims by the providers and the safety it provides to the patient.
Gill Hall
EMT, Hoosick Rescue Squad

The lift was "easy"
300+ pound patient slipped out of their wheelchair during dialysis at a "no lift facility." Our crew responded and, after assessing needs, requested another unit be dispatched to assist with lifting. However, after the Binder Lift was applied and before the additional crew arrived, the first responding crew was able to lift the patient safely and cancel additional resources. I really appreciate the capability of the Binder Lift. With the lift as a resource, what was ordinarily a "two truck response" to lift a heavy patient from the floor can now, in many cases, be completed safely with a single unit. The crew failed at first attempt to lift the patient without the Binder Lift, but then the crew reports that after they applied the Binder, the lift was "easy."
Andy Ball
Risk Control, Medic One Ambulance

Works well in hard-to-reach areas
It works well in those hard-to-reach areas that patients always seem to find themselves in. We utilized it in the bathroom where the patient was wedged in a tight area. Worked great! No back strain to our EMS. We also used it on a patient who was so weak from the flu that she could not bear any weight to her legs and we needed to move her from a tight area. The Binder Lift made it a breeze to move and position the patient!
Paula Baughman
Captain, Atwater Fire Department

Greater degree of comfort
We have one patient that will request the Binder Lift when she calls 911 after she falls. It provides her with a much greater degree of comfort when being lifted.
Brian Daake
Fire Chief, Beatrice Fire Department

Easy to put on
The Binder Lift is easy to put on and easy to lift with. Using the handles, proper lifting methods can be utilized more so than if you are using a soft stretcher or open lifter.
Tony Biasi
Firefighter Paramedic, Eau Claire Fire Rescue

Secure and safe
It made every bit of difference. We had a hold of her, and we knew she was secure and safe.
Constance Robinson
Paramedic, Seabrook EMS

Patients reported positive feedback
Crews used the Binder Lift four or five times within the first month of them being in service and patients have reported positive feedback every time.
Michael Clark
Fire Chief, Woodhaven Fire Department

Helps you to reduce injuries
I would totally recommend this product to any agency. As the fire service and EMS continue to grow and evolve, why wouldn't you want a tool for your toolbox that not only benefits the patient but also helps you to reduce injuries?
Tammy Whitham
Clearwater Fire & Rescue

Thanks for a great product
Your device is one of three on my crew's most favorite list along with, Ferno Stair Chairs, and Stryker Power Pro Gurneys. They believe each of these device is adding years to their backs holding up. Thanks for a great product.
Joseph Repar
Central Kitsap Fire & Rescue

I love it!
I have had the opportunity to use your Binder Lift, and I love it! We also have been trying another product that I personally don't like as much. I enjoyed the video, I do think it helps if the patient is assisted to a seated position prior to applying it, especially in those tight quarters, it really helps with strapping it on. Excited to use it again, it has really saved me and several squad members have been impressed!
Kaycie Carter
Sevier County EMS

Grateful
They used a new "lift" jacket to pick me up without hurting my back too much. I have had over 70 surgeries and they managed to pick me up without too much added pain in less than 1 to 2 seconds! Would you please relay to them just how grateful I am? I'll write personally when able.

The device is perfect
I have received nothing but positive feedback from all the crews that have used this device. I have showed this to every other ambulance and fire company that I have come into contact with in the last month and a half, have told them to check out the website, and have told them all of our success stories with the device. I am sorry to say that I cannot give you any negative feedback at this time because I just haven't been able to find anything that needs to be changed. The device is perfect the way it is. This is an amazing product and is without a doubt the best product that has come to this field in the patient lifting and moving category ever, and I believe that until they make something that does that for us it will stay the best product for doing this job.
James Furbush
EMS Supervisor, Ellendale Vol. Fire Company

Protecting the patient
We received the Binder Lift yesterday afternoon and placed it on the Rescue truck after a short in service with all personnel. About 8pm last night I received a text from one of our guys with a picture of the lift and the words "1st use." I called him and he explained that they responded to a call and found a young gentleman about 350 lbs who was unable to get up and had to be moved from a tight location to another area to get to the stretcher. He said they decided to try the Binder Lift and secured it to the patient and moved him with ease to the stretcher. He said without the Lift they would have had a hard time moving him and most likely would have placed him on a trap and would have to drag the patient on the floor. He said it paid for itself on the first night by making their job easier and protecting the patient. Thanks for the product and your customer service.
Jody Hatten
Fire Chief, Wiggins Fire Department
Field Trial
Elevate your patient handling game
Signing up takes less than 2 minutes

You'll be able to use the product in the field for 30 days

Returning the product is free and easy via a provided return label