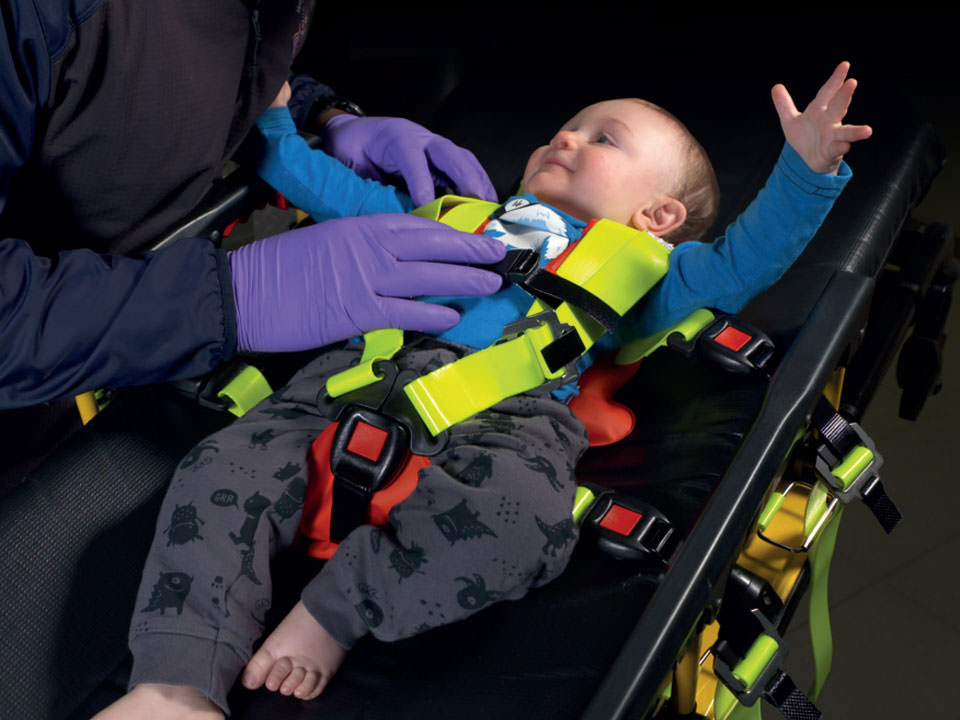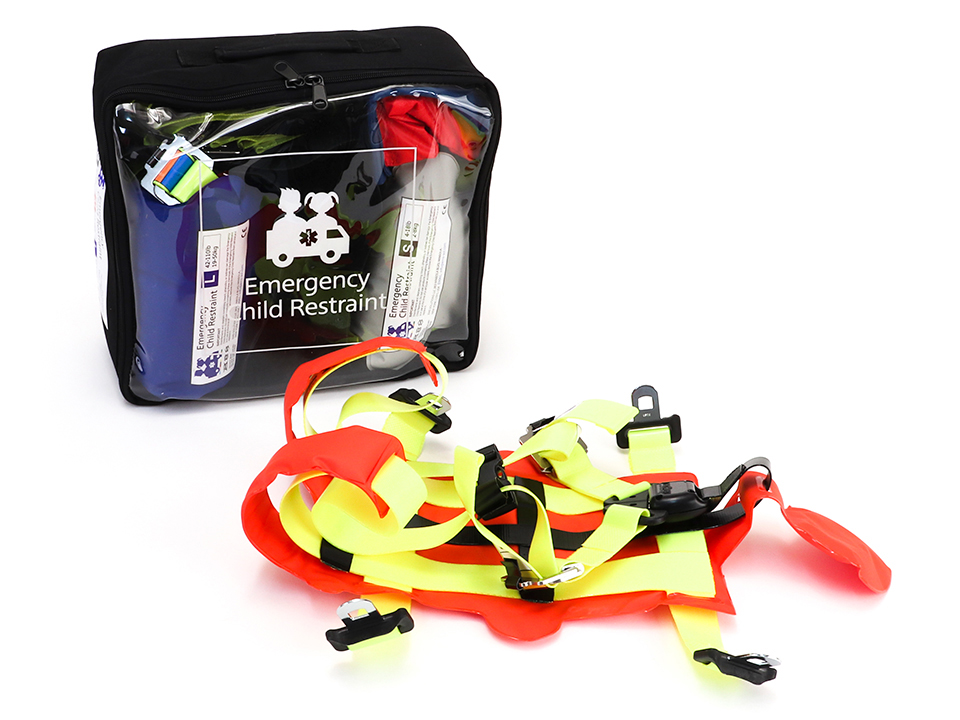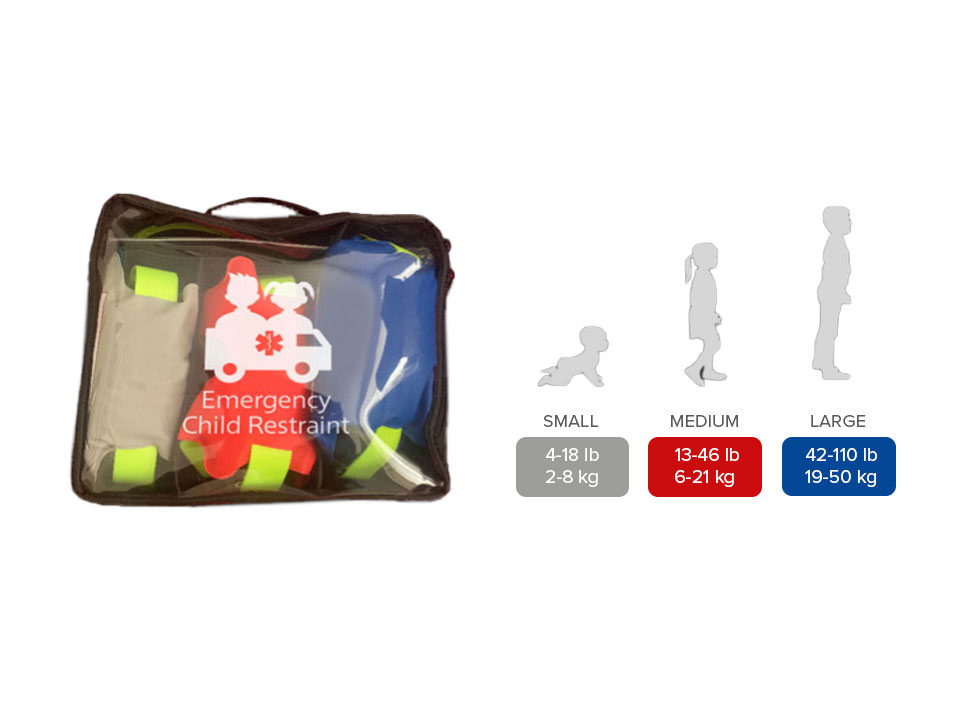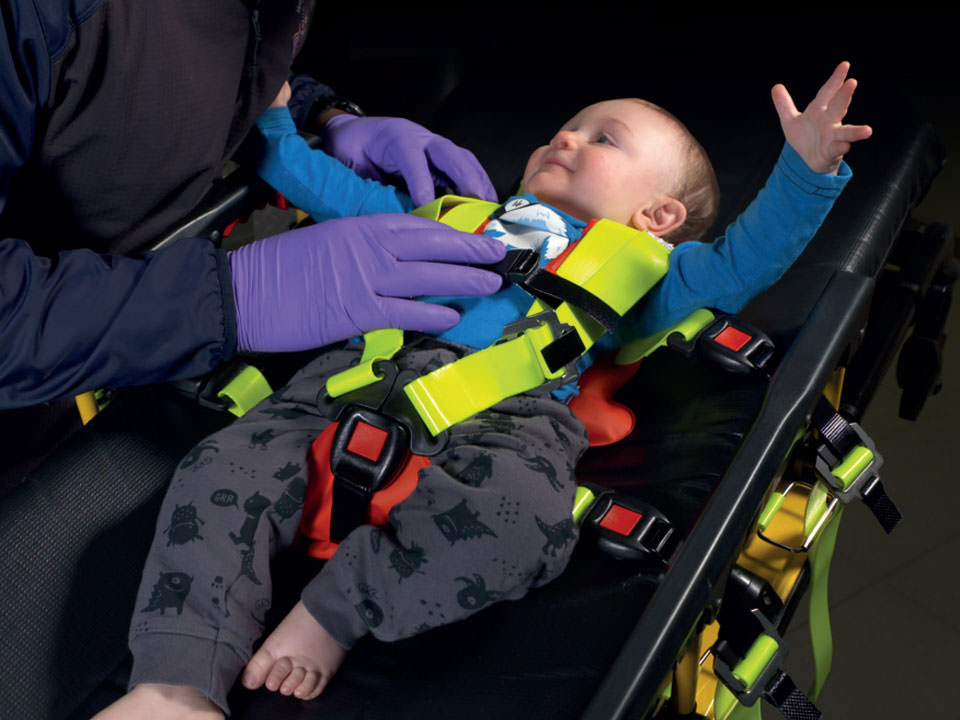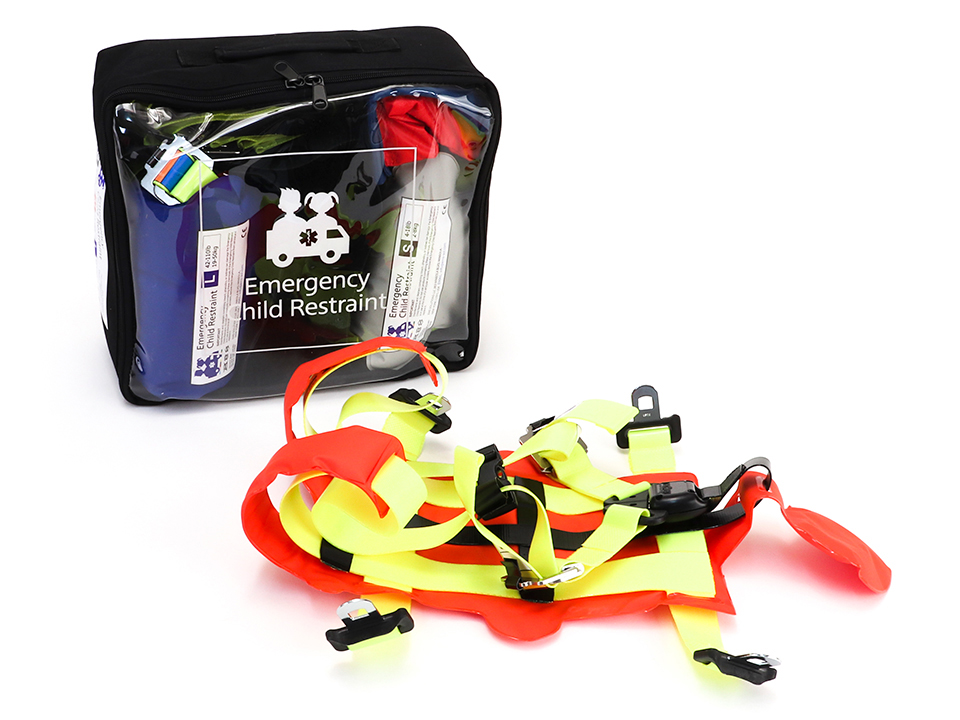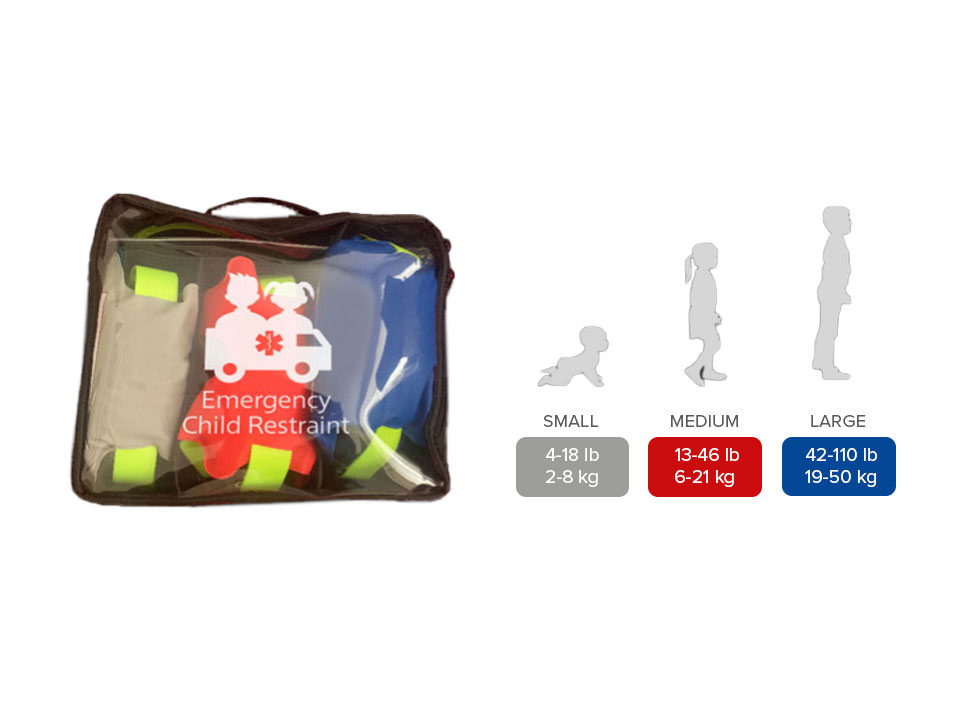 Emergency Child Restraint
The revolutionary Emergency Child Restraint is designed to safely secure children of any size during EMS transport in all types of emergency vehicles. Since it is not acceptable for a child to be transported unrestrained on a cot, whether it is a new-born or a teenager, the Emergency Child Restraint provides the perfect solution in all situations.
The 3 color coded Emergency Child Restraint harnesses cover a weight range of between 4 and 110 lbs, offering the maximum protection available for children of any size and weight, while also exceeding the current NASEMSO guidance for weight range/capacity.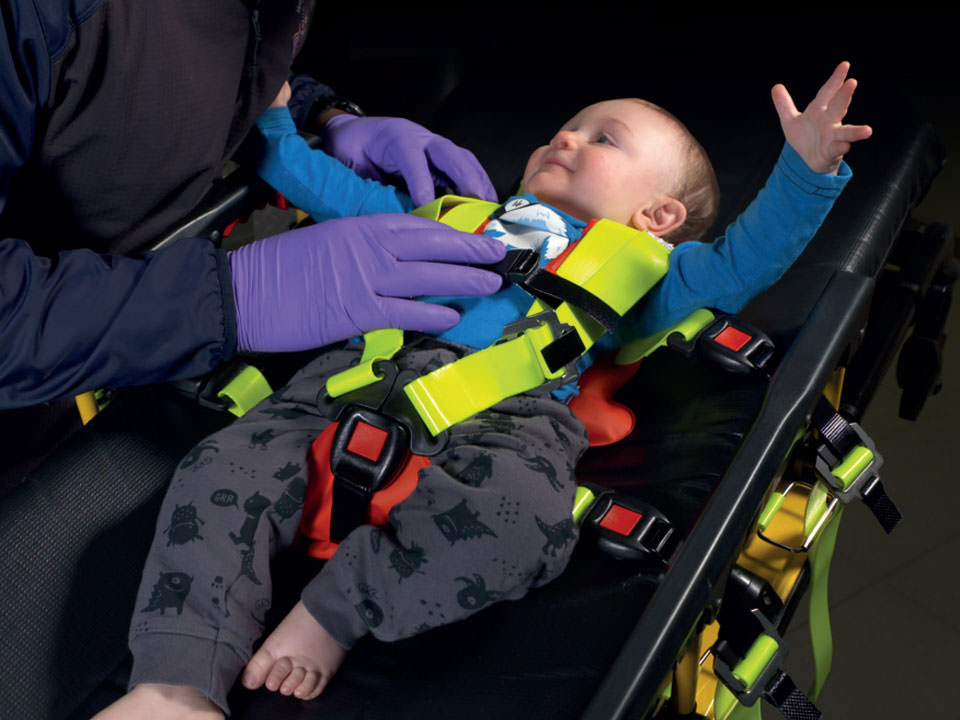 The Emergency Child Restraint has undergone rigorous ambulance crash testing, while also providing unrestricted clinical access to the torso.
Sizes
Small: 4-18lb (2-8kg)
Medium: 13-46lb (6-21kg)
Large: 42-110 (19-50kg)
Material:
Made from 100% biosafe material (Biothane) and RF welded (no stitching) for quick, easy, and effective decontamination.
What's Included:
All three sizes
4 stretcher anchors that are adaptable to any stretcher
Head support
Benefits:
Fits all size and shape children
Biosafe webbing
Allows for clinical access without unfastening restraint
Compatible with any stretcher
Quick reference color system
Crash tested to the strictest standards
Exceeds the recommendations of the National Association of State EMS Officials
The manufacturer warrants this product to be free from defects in workmanship and materials, under normal use and conditions, for a period of one (1) year from the original invoice date.
Routine Cleaning
Hand-wash ONLY. No machine-wash or dry.
Rinse off any bodily fluids with water.
Wash the Emergency Child Restraint with hot soap and water using soft brush or cloth.
Max temp 175°.
Rinse thoroughly and hang/air or wipe dry.
Disinfect with germicidal cleaning wipes or 2%–5% chlorine/water solution.
Alternative cleaning may be accomplished with standard hospital-grade germicidal disinfectant cleaners such as AHP (accelerated hydrogen peroxide) or Sani Wipes.
Complete Peace of mind when transporting children